A safer, fairer Thailand for all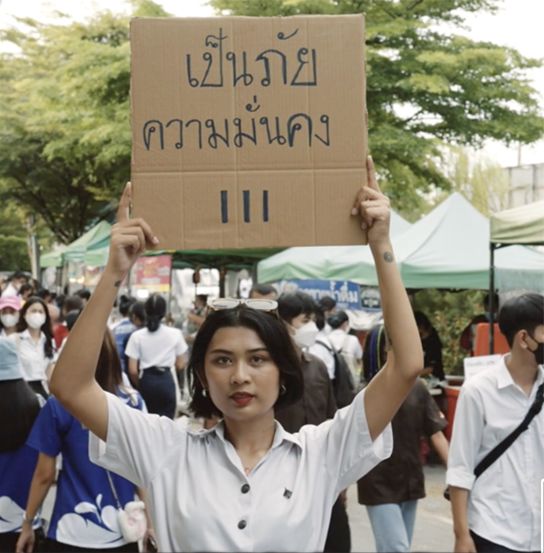 Thai pro-democracy protester Panadda. Her sign reads: 'Threat to National Security'.
Thai pro-democracy protester Panadda. Her sign reads: 'Threat to National Security'.
Harassed, arrested, intimidated, jailed – student Panadda has experienced it all.
And all because she seeks a democratic Thailand that's safe and fair for everyone.
"When I was younger, I didn't have the impression that politics was related to my life," says Panadda ("Tong"), a 22-year-old student at Rajamangala University, near Bangkok.
"I lived in the sticks, and nothing really affected me there. My parents worked abroad."
"It was not until I went home to cast my vote and the Future Forward Party was dissolved that I was set off, like BOOM, I felt I needed to do something."
The pro-democracy and anti-military Future Forward Party were a hugely popular opposition party in Thailand – especially among young people. But in February 2020, less than a year after an election to end direct military rule, the Thai constitutional court dissolved the party.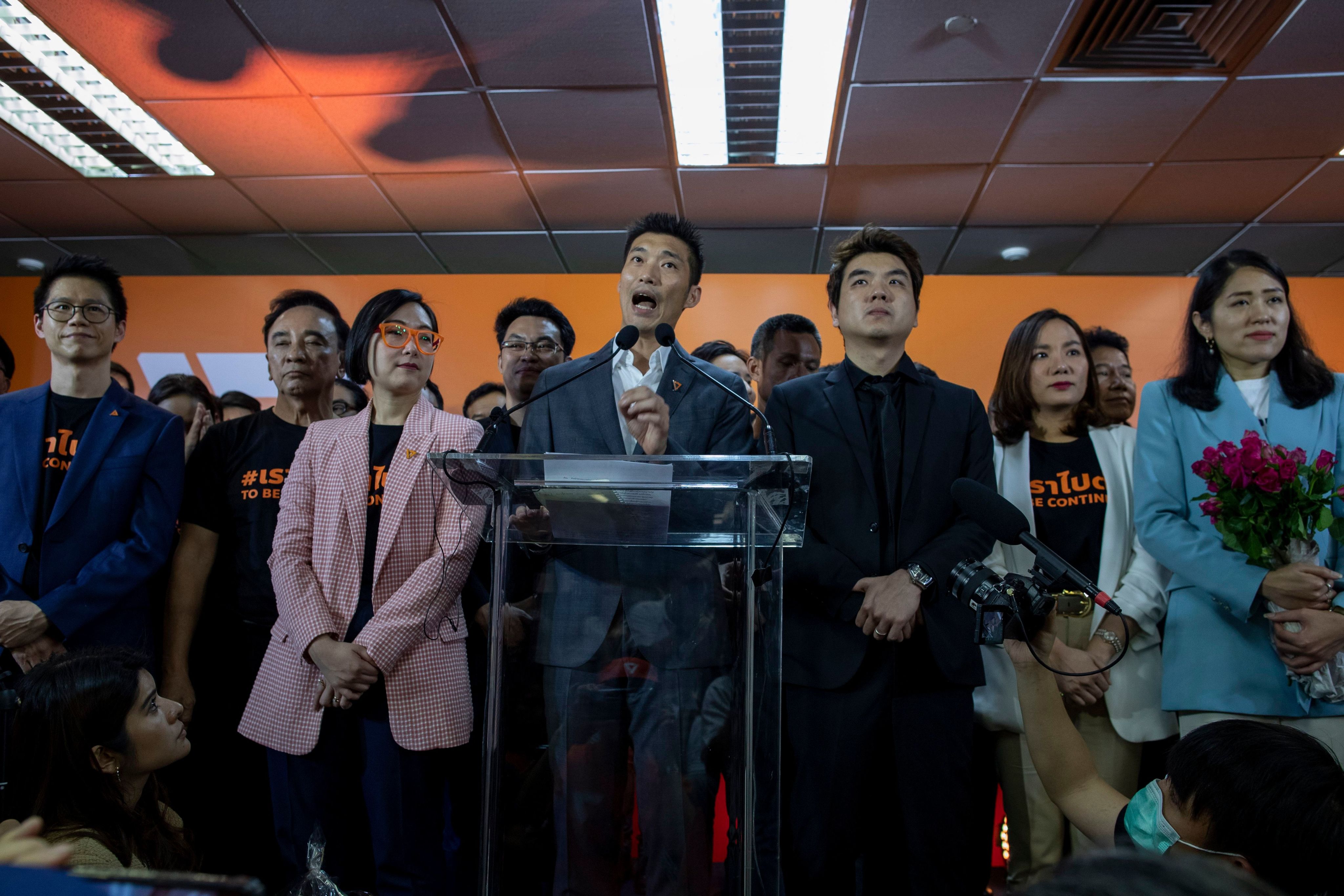 Panadda seeks a democratic Thailand. But like so many of her fellow citizens, her peaceful efforts to secure a safer and fairer country for all have set her on a collision course with the authorities.
"My turning point was on 13 October 2020. It was the first time they dispersed the mob at the Democracy Monument. I became fully involved in the movement since then."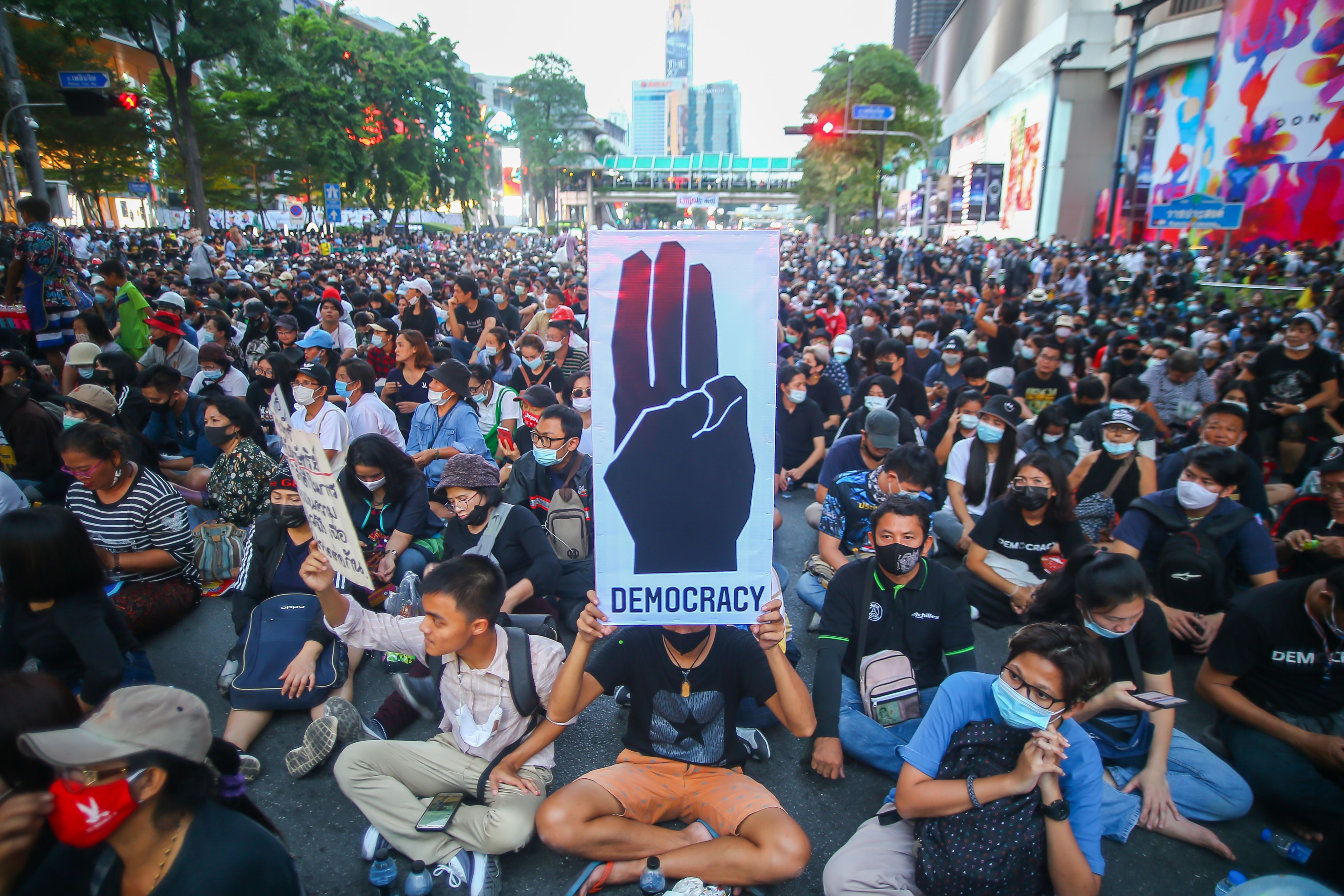 Pandemic protests
Since then, Panadda has been an active member of Thalufah ("Piercing the Sky"), a group of youth activists from the northeastern region who support local communities affected by unfair government policies.
One of Thalufah's main concerns in 2021 was the government's handling of the Covid-19 crisis. With deaths soaring and vaccines not reaching frontline medical workers, people filled the streets to peacefully voice their concerns.
On 1 August that year, police arrested seven Thalufah members during one of these protests and detained them.
The following day Panadda, along with six of her Thalufah friends, joined another protest group at the police station where their friends were being held to demand their release. They threw colour – harmless powder used in Hindu Holi celebrations – at police officers, and Panadda gave a speech.
Arrested, charged, and jailed
In September 2021, police arrested all seven protestors.
They charged Panadda with leading a gathering of more than 10 people, violating the Public Cleanliness Act by throwing colour, and using a public speaker without permission, among others.
She was jailed for 19 days, during which police held her in isolation, putatively out of Covid-19 safety concerns. According to Panadda, however, it was "because I was the only woman" among those detained.
"I am quite a positive-thinking person," she says. But there [in prison]… I lost all happiness."
"It made me depressed. I saw myself committing suicide. I saw myself tying a towel around my neck, stepping on a rubbish bin, and kicking the bin away. My brain was dysfunctional."
"At least I could see the sky"
Although the prison was better than others, Panadda's cell was lit 24 hours a day.
"I only had a ceiling fan as a friend," she says. "At least I could see the sky. It is not a real prison, but a Special Offenders' Institution where all the detainees are from drug and theft cases. One of the wardens told me that I was the first political detainee in her 15 years of experience."
Once released, her recovery was slow.
"It took about a month to feel better," says Panadda. "Luckily, there were some colleagues who work on healing for activists so I had a chance to talk to them."
"It took quite a while to deal with my feelings and my thoughts, before I could bring myself back."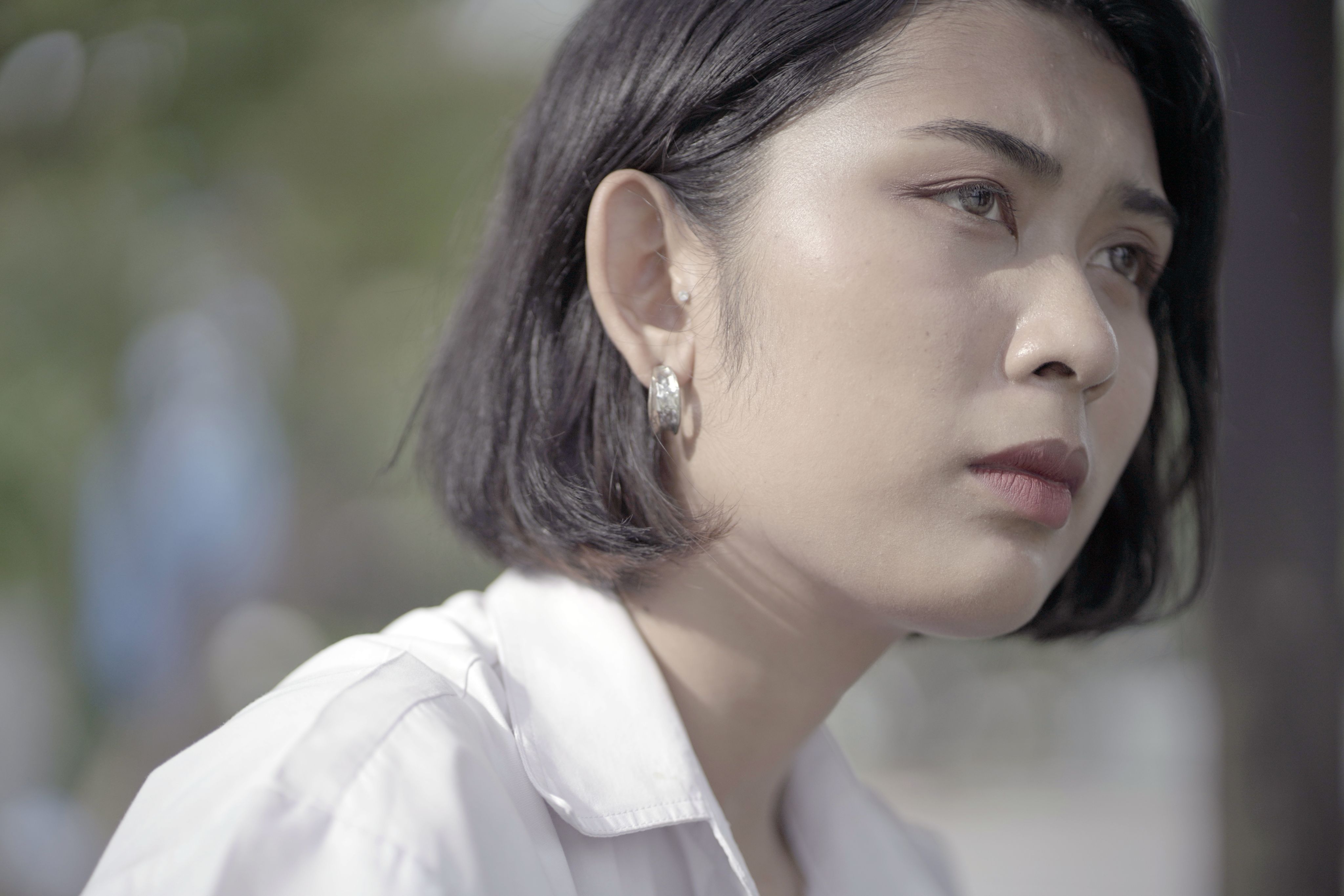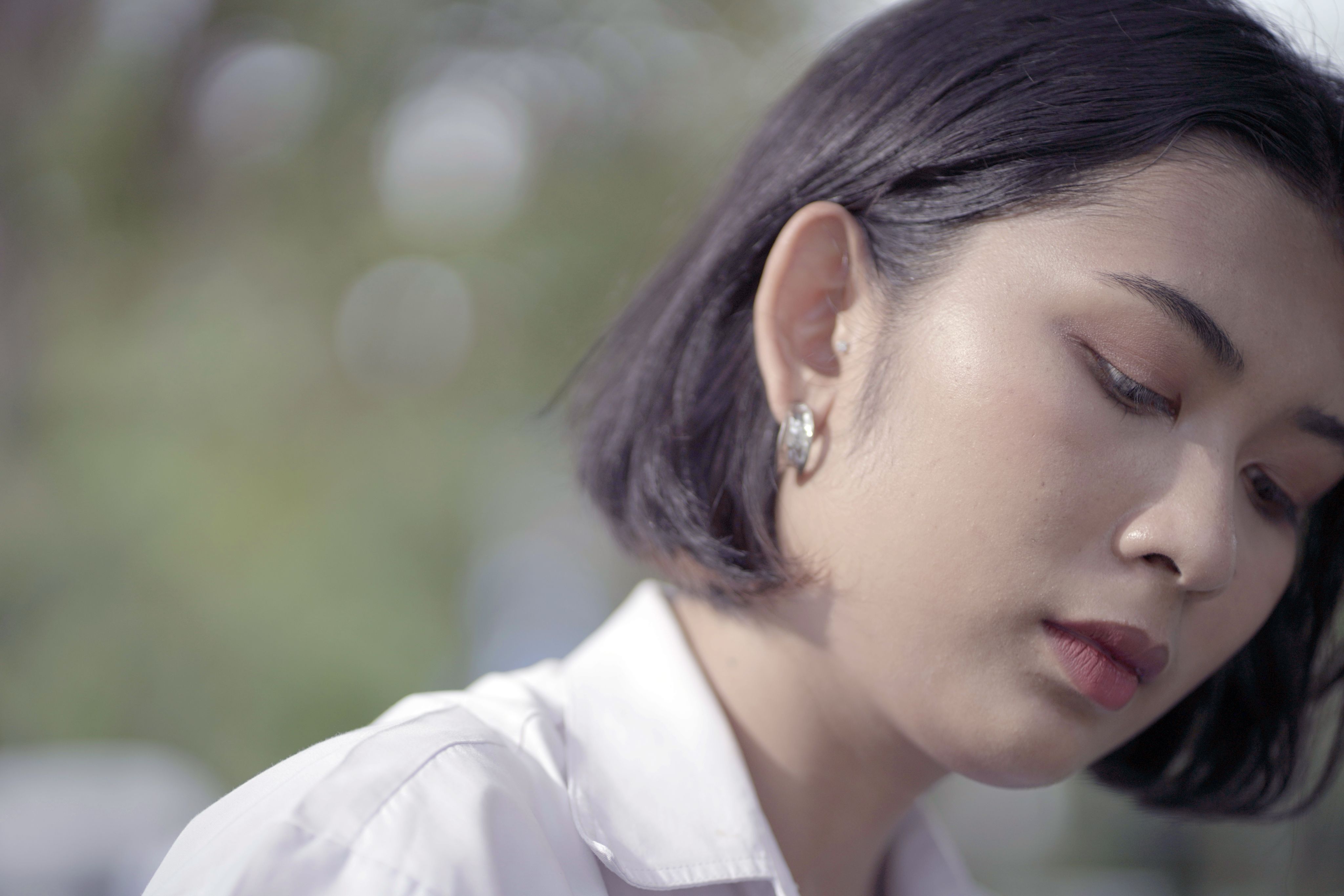 Today, Panadda reflects on her experience as galvanising, even if frightening.
Knowing what a difference a strong friendship network can make, she makes sure she offers support to those who need it, too.
"Of course, this kind of experience may scare some of us. But we have to talk to each other and support each other."
"I am quite lucky because I have friends who are always supportive of me," she says. "When I was in prison, I received moral support from those outside who sent the messages to me."
"Now some of my friends are detained, I try to send them some messages because this is the only thing we can hang on to in there."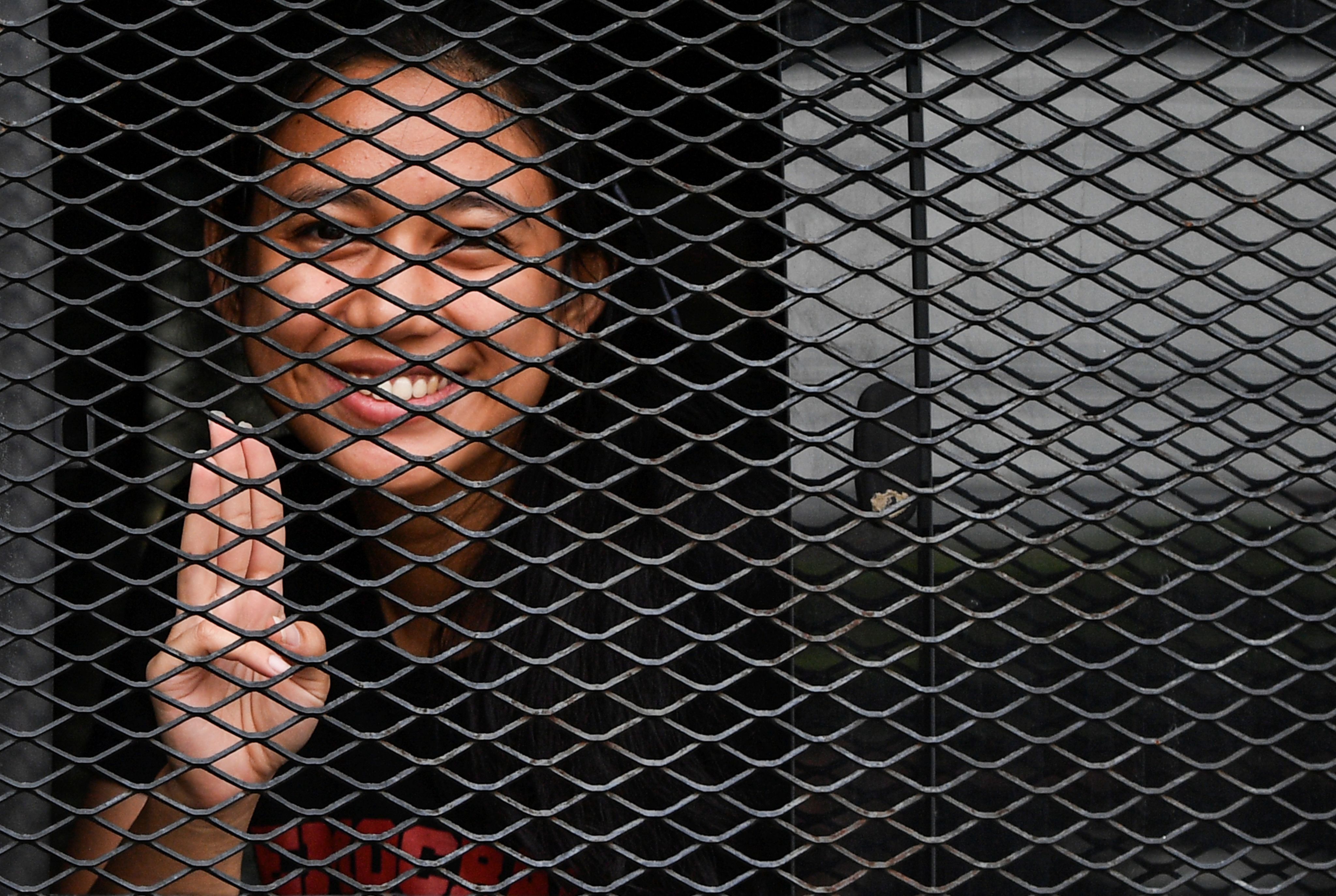 Thai protest leader Patsaravalee "Mind" Tanakitvibulpon arrives at court the day after her arrest in Bangkok, 22 October 2020. (Photo: REUTERS/Chalinee Thirasupa)
Thai protest leader Patsaravalee "Mind" Tanakitvibulpon arrives at court the day after her arrest in Bangkok, 22 October 2020. (Photo: REUTERS/Chalinee Thirasupa)
Intimidated, harassed, and discriminated against

Panadda's peaceful activities have attracted the ire of the authorities. When police issue arrest warrants, for instance, they send them directly to her but also bring them in person to the family home in an attempt to intimidate her mother. Fortunately, her mother isn't easily cowed. "My mum is quite a fighter," she says. "I guess she scolded the police quite a lot too."
Ultimately, Panadda says, the police and the state treat her and others like her unequally:
"I think there is discrimination by the state authorities. It is discrimination against the pro-democracy protesters. They are subjected to intimidation and harassment by the state, including judicial harassment, physical harassment against us and our friends or families."
"We have seen this happen all the time with activists. Even school students who are not 18 years old yet. But if you are royalists, wearing yellow shirts, holding 'Long Live the King' signs, and claiming that you want to protect the Monarchy and the nation, you are not charged or intimidated by the state."
High-school students gathered in front of the Ministry of Education, Bangkok, in protest at Thai education and authoritarian government, 5 September 2020. (Photo: Kan Sangtong)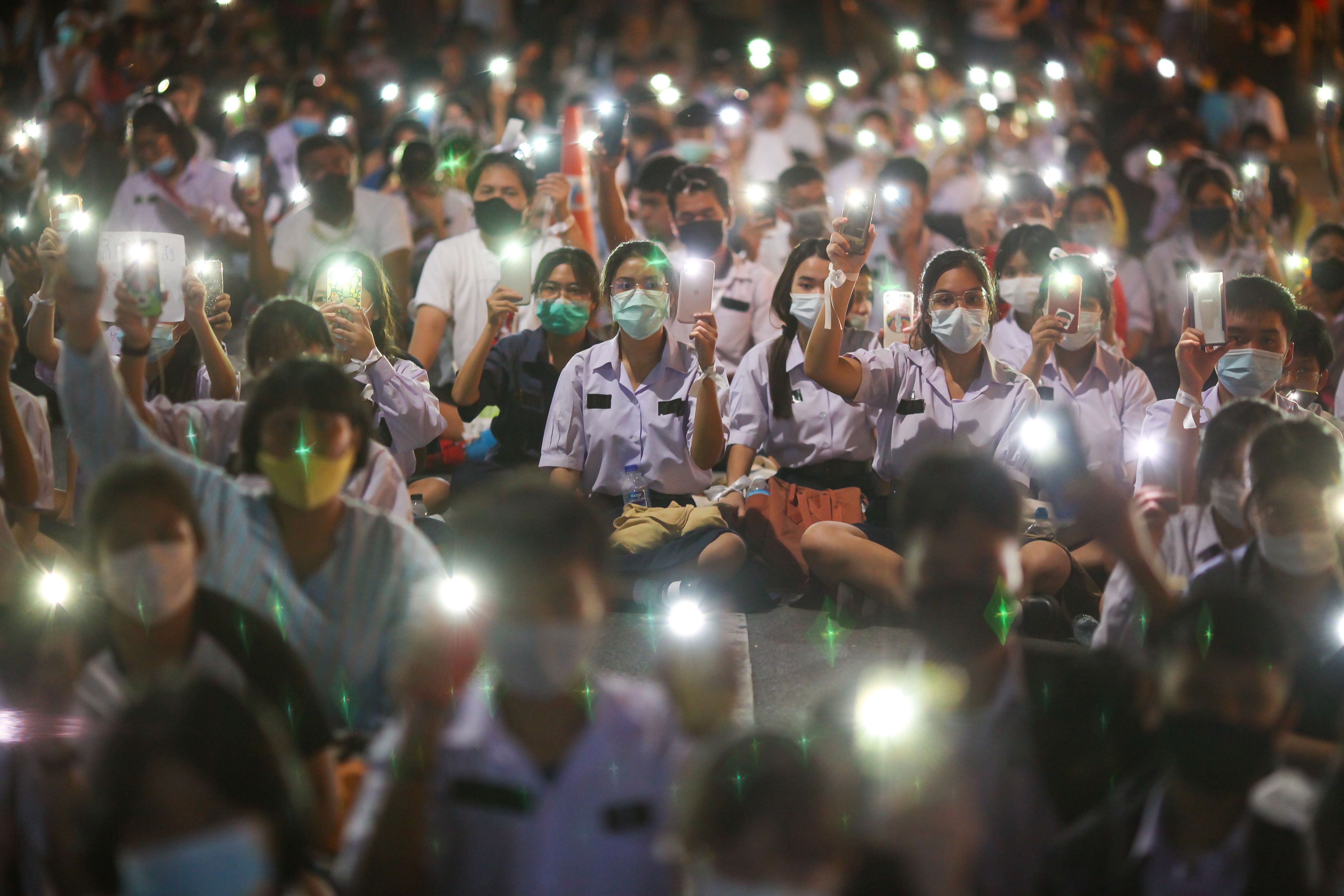 Panadda recalls how her friends were attacked by the "Yellow Shirts" on 14 October 2020, during the Democracy Monument protest.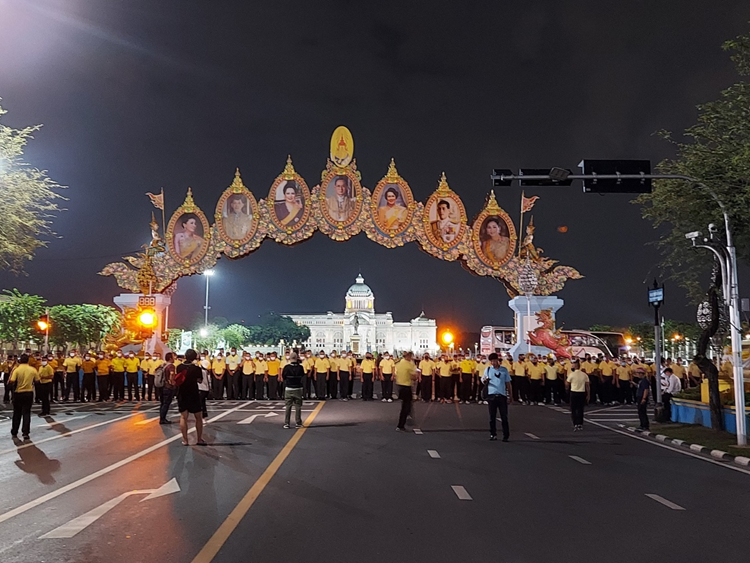 "My friends called out to the police for help, but the police did not do anything. Actually, those royalists were also against the Public Assembly Act because they were also gathering with more than five people. But they were not charged by the police. This is discrimination."
"They were transported to the protest by military trucks. We, on the other hand, were arrested and detained."
Discrimination also follows gender lines. Panadda remembers how, when she was summoned by the police on another occasion, the police treated her as if she had no rights at all.
"The police told me, 'You are just a defendant, don't talk much.' "I talked back: 'So what? Am I not a human? There is no judgement yet that we are guilty. How can you talk to us like this? Why don't you take off your uniform and fight with me!' "Then the police said, 'I don't want to fight with a woman,' and laughed."
"Anyway, I don't expect them to understand gender issues because they don't even know about human rights and democracy."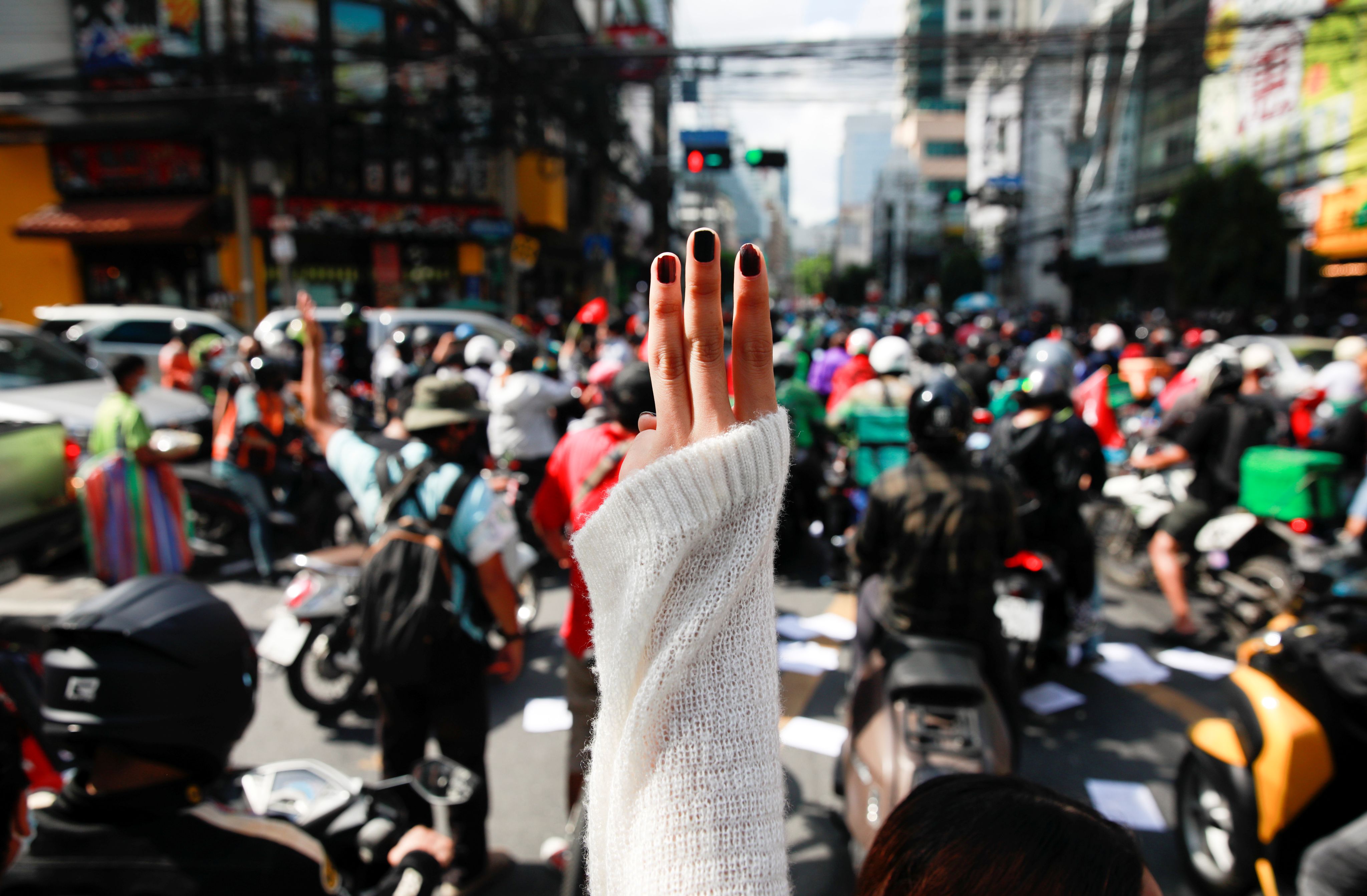 A demonstrator shows the three-finger salute during a protest against the government's handling of Covid-19 in Bangkok, 10 August 2021. (Photo: REUTERS/Soe Zeya Tun)
A demonstrator shows the three-finger salute during a protest against the government's handling of Covid-19 in Bangkok, 10 August 2021. (Photo: REUTERS/Soe Zeya Tun)
"This makes us stronger"
For Panadda, there's no moral dilemma involved in peacefully protesting against unfair laws. She explains:
"The laws are not used in the way they should be, so I cannot accept that. I am more worried about my family. My mother does not agree with my struggles. I was worried about the impact on my family and try to talk to them. This is the only thing that could intimidate me but not the thing that could stop me."
"I am quite determined in what I am doing. I understand the social problems and want to make change."
Reflecting on her time in jail, Panadda glows with purpose.
"I want to tell the government that they got it wrong. They thought that detaining a youth can make that youth disappear from the struggle."
"But it is not so. Instead, it creates another fighter."
"Before I was detained, I did not have such determination. But now, I feel more determined and more confident than before. Many of my friends who were afraid before, after going through similar situations, came out strong fighters. This makes us stronger."



That's why ARTICLE 19 has launched a global campaign on protest.


#AreYouListening?
Our global campaign will ensure that people all over the world, especially those who are ignored or silenced, feel empowered to voice their concerns.
Take Action
Over the next 4 years, you can help to end police brutality at protests, humanise protesters, and reform laws to make protest safer for all.
Join Us
Amplify the voices of those who are silenced and learn about our work with the police, the media, and policymakers across Thailand.