If your home was set on fire, wouldn't you protest too?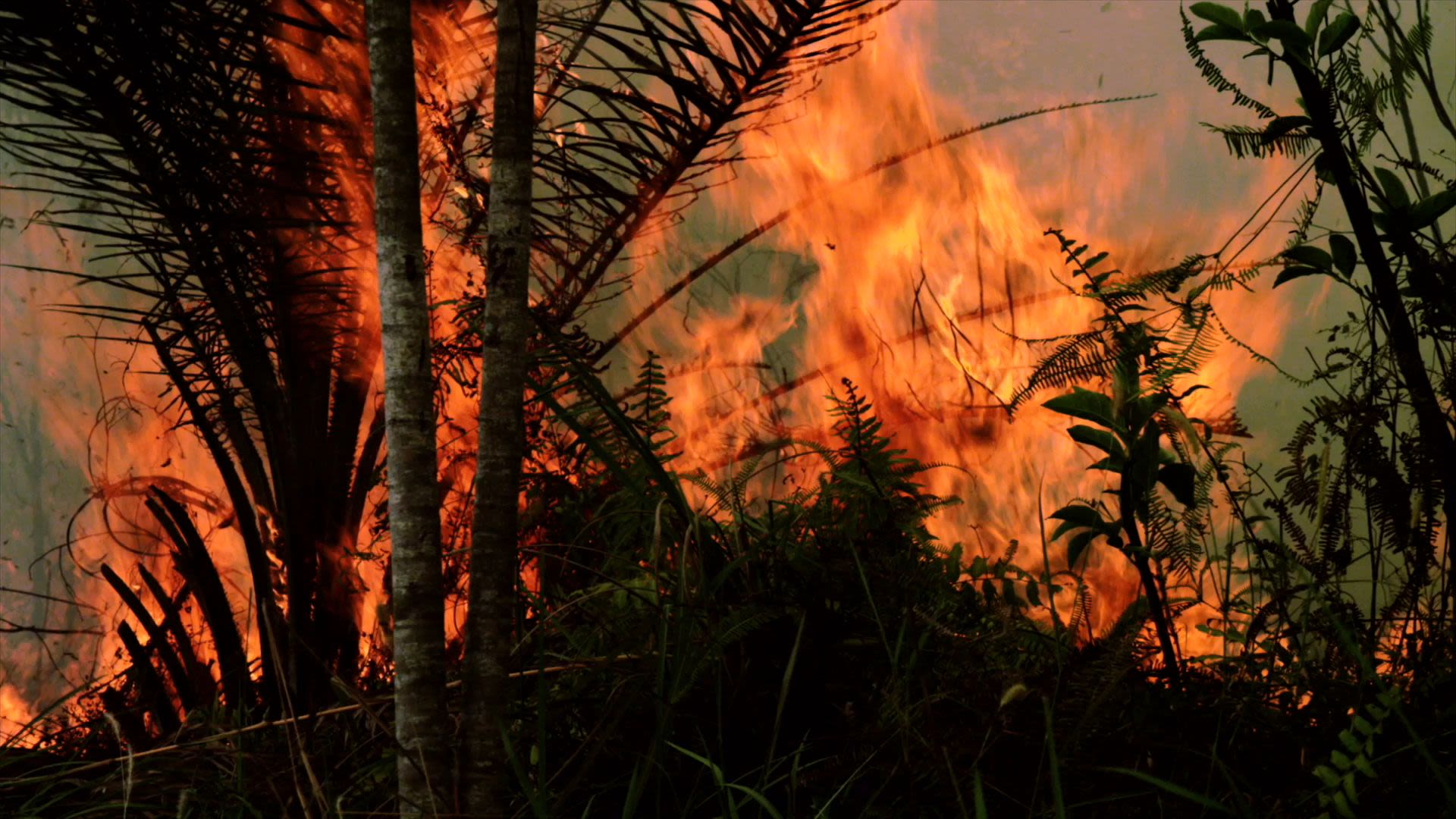 Video: Tjarnberg Photography via Getty
Video: Tjarnberg Photography via Getty
The planet's lungs are collapsing.
Brazil's Indigenous protesters are the oxygen we all need.

The future of life on Earth and the future of the Amazon rainforest are deeply intertwined.
The Amazon is a crucial defence against global climate catastrophe. It stores over 75 billion tonnes of the world's carbon and releases 20 billion tonnes of water into our atmosphere every day, earning it the nickname 'the lungs of the planet'.
But most of the Amazon – an area the size of India – is in Brazil, where it's under attack from profiteers and politicians.
Enabled by far-right President Jair Bolsonaro, greedy corporations are burning vast swathes of forest and lining their pockets.
Mining.
Logging.
Cattle farming.
Land grabbing.
In the Amazon's rich natural resources, they see only dollar signs.
Silencing the guardians of the forest
To justify turning the public's lungs into their private goldmine, an enemy was needed.
And the Brazilian government has made their own people – Indigenous groups who have protected the forest for over 15,000 years – that enemy.
They have a shameful legacy of silencing Indigenous peoples, ignoring their concerns, excluding them from politics, and dehumanising them. These tactics, which have become exponentially worse under Bolsonaro's reign, have gradually erased Indigenous voices altogether.
Yet Indigenous peoples are the world's most experienced conservationists.
While we've been choking the planet's lungs, they've been providing life support: hunting and fishing in their backyards, building houses from sustainable materials, and preserving local biodiversity.
Losing their voices would mean losing centuries of ecological wisdom – wisdom we can't afford to ignore.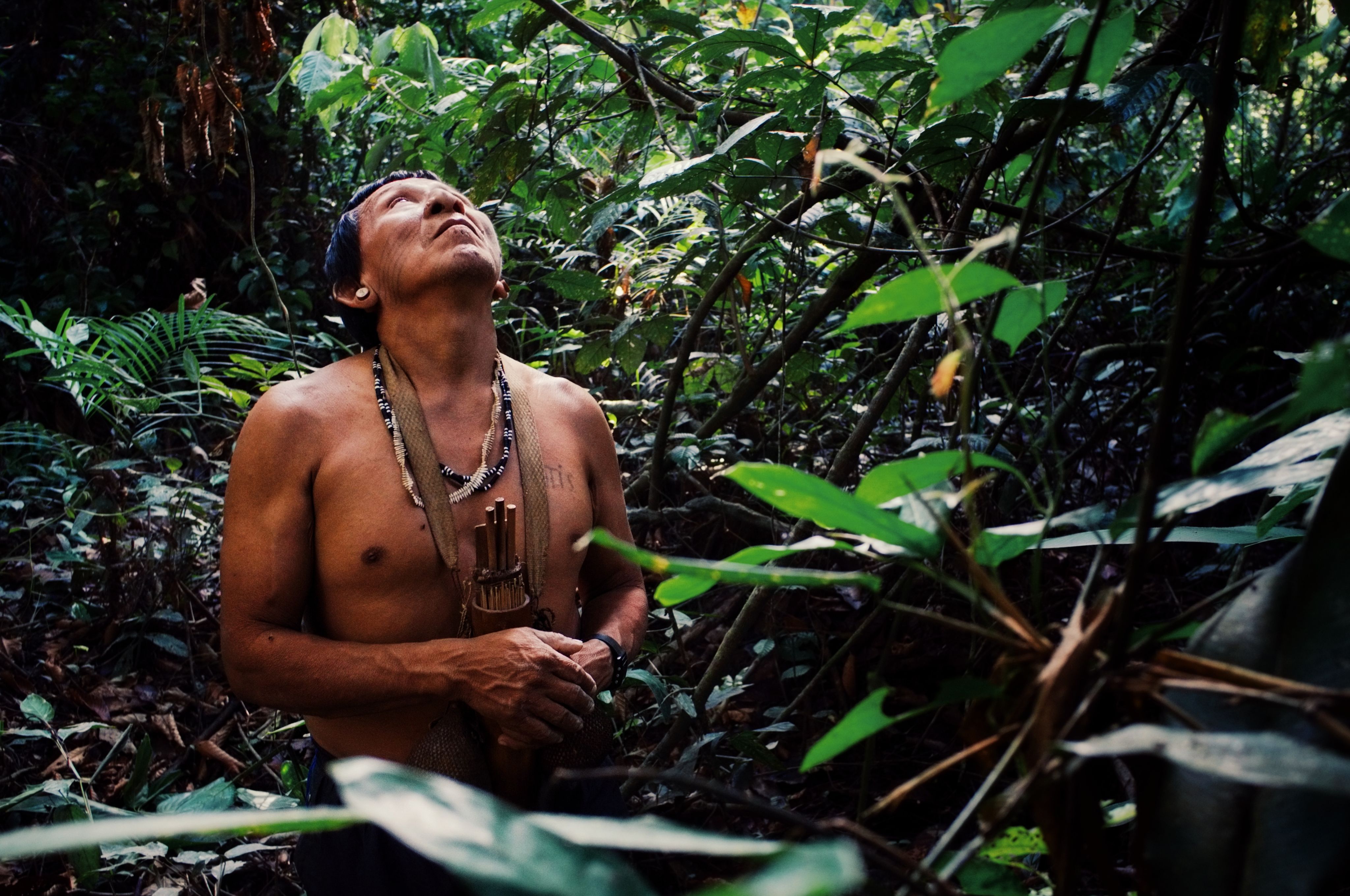 'Either we protest, or we perish'

Attacks against the Amazon and its inhabitants have escalated rapidly under Bolsonaro, and Indigenous communities are saying: enough is enough.
But how do they make their voices heard in the face of centuries of systemic discrimination, woeful underrepresentation in Congress, marginalisation by the media, and stigmatisation by the President himself, who has compared them to zoo animals and prehistoric men?
'We have no choice. Either we protest, or we perish. And so we protest.'
As a final resort to save their people and the planet, Indigenous Amazonians are protesting on an unprecedented scale.
In June 2021, 1,500 Indigenous peoples travelled thousands of kilometres to Brazil's capital, Brasília – a days-long journey, via boat and bus – to protest against a proposed new law and Supreme Court appeal that would decimate their homes, lands, and future.
Their path was strewn with obstacles.
En route to the protest, illegal miners and their allies blocked the roads and punctured the tyres of their bus.
When they reached the capital, pro-Bolsonaro members of the public surrounded and harassed them.
And at the protest itself, riot police attacked them with tear gas, gas bombs, and rubber bullets.
'I was hit in the arm first, and then the bombs hurt me a lot. They threw some tear gas there. The explosion was so intense that the echoes were still in my ear. It is still bleeding from time to time … It left deep marks, mainly on the psychological level.'
But Indigenous peoples have a proud warrior history – they weren't giving up that easily.
Like Alcebias, who was in hospital for two days after the military police attacked him. He told ARTICLE 19:
'We didn't lower our heads [then] and we won't lower them anytime soon'
In August 2021, they organised another mass protest in Brasília, this time attracting more than 6,000 people.
The following month, more than 5,000 Indigenous warrior women from over 170 tribes returned to the capital to protest.
As Maria, whose house was set on fire by pro-mining groups in 2021, said:
'We don't have fear, we can't back down. It's just avoiding these conflicts, because we still have a lot to do.'
And in Spring 2022, more than 15,000 people marched against a 'death package' of bills that would open up Indigenous lands to miners and agribusiness – the biggest environmental protest Brasília had ever seen.
And their protests are working.
After their summer of mobilisation, in September 2021, the International Union for Conservation of Nature included Indigenous peoples as full voting members in their own right for the first time at their annual conference.
A couple of months later, at the UN Climate Change Conference (COP26), governments and donors pledged an unprecedented $1.7 billion to Indigenous peoples as part of a commitment to reversing deforestation:
'[We] recognise the critical guardianship provided by Indigenous Peoples and local communities in protecting tropical forests and preserving vital ecosystem services, and the global contribution they make to climate change mitigation, biodiversity preservation, and inclusive and sustainable development.'
And in October 2022, a record 186 Indigenous candidates ran in Brazil's general elections – 40% more than in the previous elections – and 2 were elected to Congress.
While more remains to be done, this was a 200% increase in Indigenous political representation.
People are finally recognising that Indigenous peoples' fight for their homes and lands is not just their individual struggle.
It's a fight for all our futures.
The world has begun to listen.
Isn't it time the Brazilian government did the same?
Protest is a vital channel for a deeper, more inclusive democracy.
When our elected leaders fail us, it is through the power of protest that we hear the voices of those who've been silenced.
Like the people who keep the forest green and the planet's lungs clean – not just for themselves, but for all of us.
'The struggle of Indigenous peoples is a struggle for the future of humanity.'



That's why ARTICLE 19 has launched a global campaign on protest.


#AreYouListening?
Our global campaign will ensure that people all over the world, especially those who are ignored or silenced, feel empowered to voice their concerns.
Take Action
Over the next 4 years, you can help to end police brutality at protests, humanise protesters, and reform laws to make protest safer for all.
Join Us
Amplify the voices of those who are silenced and learn about our work with the police, the media, and policymakers across Kenya.